Casting en extrusion griene reaksje bondele siliciumkarbidmikropoeder
Produktdetail
Produkt tags
Produktdetail:
1. Wy produsearden RBSIC Micro-poeder lykas F240, F1200, W20, W14, # 90, # 150 ensfh.
2. Se hawwe goede foardielen lykas goede fluiditeit, goede suverens, goede nôtskip, ridlike ferdieling fan dieltsjes en hege ynpakkingstichtheid, ensfh.
3. Us RBSiC mikropoeier wurde goed ûntfangen troch klanten
Oanfraach:
Hokker wurde brûkt yn slipgipsproses en extrusjeproses fan RBSIC-produkten, lykas ounmeubelsbalken en -ûndersteunen, rollen, koelingsluchtpipen, branderwearde-ûnderdielen en druklagers, meganyske seehûnen en wangen, sproeiers, kantelpaddels, spiraal sproeiers, presysjekomponinten ensfh
Ynhâld fan gemyske gearstalling
| | | | | | | |
| --- | --- | --- | --- | --- | --- | --- |
| Model |  SiC |  Fe2O3 | FC | SiO2 |  PH | Wetterynhâld |
| F240 | 99,50% | 0,06% | 0,07% | 0,08% | 7 | 0,01% |
| F1200 | 0.9935 | 0.0003 | 0.0009 | 0.001 | 7 | 0.0002 |
| W14 | 99,40% | 0,02% | 0,08% | 0,10% | 700,00% | 2,00% |
| W20 | 99,40% | 0,03% | 0,08% | 0,09% | 700,00% | 0,02% |
Ferpakking: 25 kg / 50 kg Plestik tas of oanpast as kliïnten
Levertiid: 1 * 20GP-kontener nimt sawat 7 oant 10 dagen
MOQ: 1Ton
Foarbylden: As klant nedich is, Fergese samples beskikber en ferstjoere
Produksjeproses:
Reaksjebûn silisiumkarbid wurdt produsearre troch SiC poeier te mingen mei poeierde koalstof en in weekmaker, it mingsel te foarmjen yn 'e winske foarm, ôfbaarnen fan' e weekmaker, en dan it ûntsleine foarwerp yn te foegjen mei gasfoarmich of gesmolten silisium, dat reageart mei it koalstof om te foarmjen oanfoljende SiC.
De eigenskippen dy't liede ta seleksje fan it materiaal binne:
1. Ferset tsjin wearze
2. Ferset tsjin korrosysje; it materiaal tolereart in breed oanbod fan soeren en alkalis
3. Ferset tsjin oksidaasje
4. Abrasjeferset
5. Goede wjerstân tsjin thermyske skokken fanwegen lege koepisint foar termyske útwreiding en hege termyske konduktiviteit
6. Sterkte by hege temperatuer
7. Goede dimensjoneel kontrôle fan komplekse foarmen
Gearwurkingsproses foar nije klanten
1. Kommunikaasje mei klanten fia e-post en tillefoan wit goed oer it yndustryfjild fan de klant en de eask foar de parameter Silicon Carbide.
2. Wy leverje klanten de optimale en ridlike suggestje op produktmodel.
3. It is beskikber om samples of levering te stjoeren yn lytse partij om kwaliteit te kontrolearjen
4. Nei de befestiging fan de klant, folgje dit as standert en gean yn produksje, bewarje wat foarbylden sadat beide kanten yn 'e takomst kinne kontrolearje.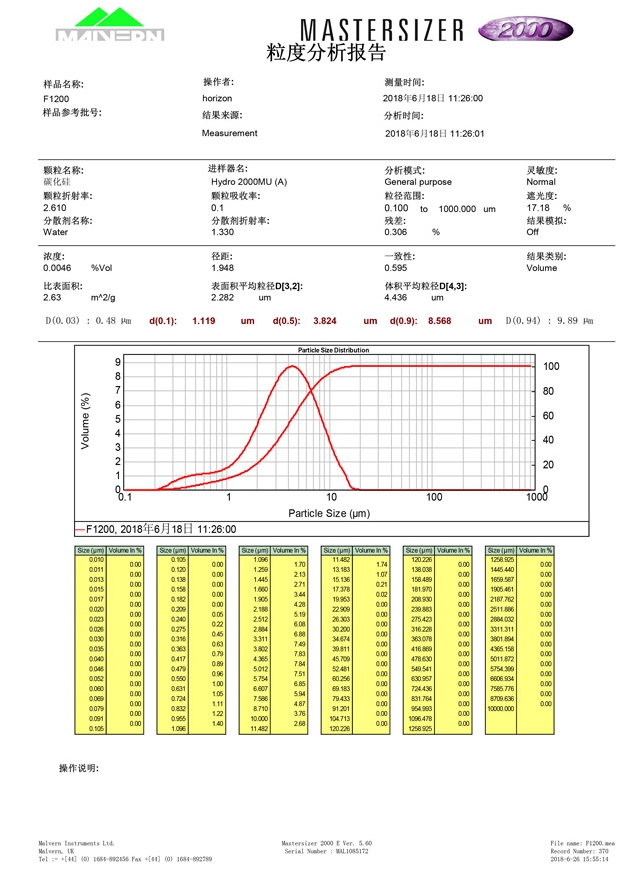 ---
Foarige:
Drage mouwen Tube
---
Skriuw jo berjocht hjir en stjoer it nei ús